Moo, moo
(Car coming through)
Add cute character and charm to your ride with this soft, polyurethane-cloth build Cloth Cow Design Steering Wheel Cover.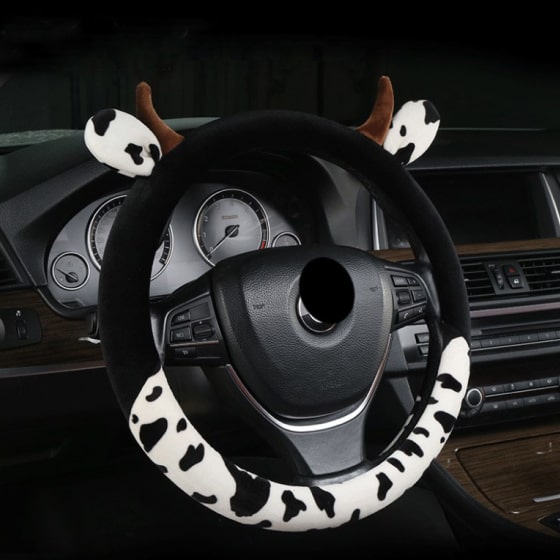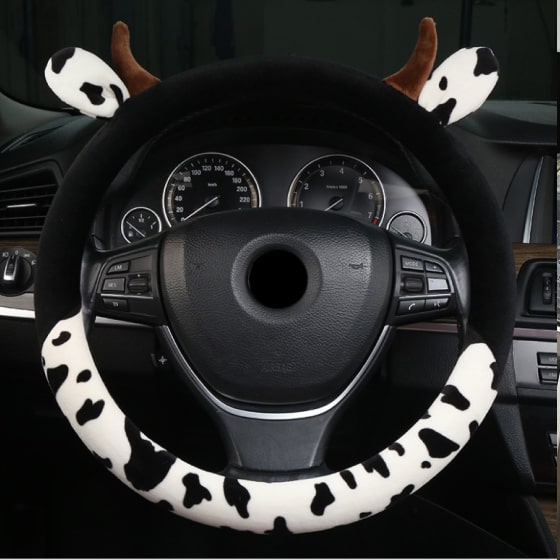 Boost your comfort
Add some personality
Animal wonder
Turns heads with this cow-inspired design that is complete with horns for an added laugh.
Fits most steering wheels
Our soft-touch cover spans 15" in diameter; remember to measure your steering wheel's diameter before you purchase to be sure.
Decorative function
If you feel bare steering wheels are too slippery (or sticky), add a touch of soft with this fun, moo-tastic accessory.
A fun gift
From a new car owner to an animal lover, there's so many people who will love this adorable steering wheel cover.
Cute, soft, lovely
Boost driving comfort and hold with this over-the-top (but oh, so cute) Cloth Cow Design Steering Wheel Cover.